Consulting
How can we help you?
In an interconnected world, having the best networks available might be one of the tiny details, which set you ahead of your competition.
Key features
Efficiency
Increase network efficiency and maximize the return on infrastructure investments
Solutions
Solutions designed with your business in mind
Time-saving
Reduce planning time with analytics-derived traffic engineering recommendations
Satisfaction
Increase your customer/employee satisfaction due to new infrastructure
Implementation
Smooth project implementation thanks to our expertise
Data integration
Easily integrate third party data sources and technologies, NFV management, optimization algorithms and orchestrators
Design
Our expert team of engineers and software architects is ready to use their know-how and design an environment or solution that suits your needs. We deliver highly customized project and technical design, time frame and end-to-end mockups, all based on careful and detailed requirement engineering in order to know your needs even better than you do.
Interactive modeling
Interactive modeling for accelerated change planning
Design verification
New design verification on the current network model
Simulation
Simulation of new services to understand their impact on others
Audits
Network-wide audits to ensure optimum performance and resiliency
What-if modeling
What-if modeling of changes and failure scenarios
Computation & optimization
Path computation & optimization engine for calculating best paths
Development
PANTHEON.tech's developers have broad experience with drafting and implementing solutions based on in-depth requirements engineering. Therefore, throughout any of our projects, the customer is the one to play the key role. The project is tailored according to the customer's needs and gives them a full control over all of its phases.
Visibility & control
Maintain full visibility and control of existing infrastructure and services
Cloud management
Consulting-based services to develop, migrate & maintain custom applications for the cloud
Service orchestration
Enable intelligent service orchestration with analytics- and policy-based path computation and optimization
Agile development
Experienced and innovative agile development teams
Deployment
The whole project is divided into independently testable units that can be developed within a pre-defined time period. The build is demonstrated to the client at the end of sprint. It includes testing, launch and sustainability of network infrastructure. We're also happy to integrate with existing platforms and create a hybrid solution to ease the transition.
Complexity
Reduce and manage complexity while lowering total cost of ownership (TCO)
Productivity
Improve developer productivity
Orchestrate
Orchestrate complex systems
Support package
Optional support package
Improvement
Prevent disruption to your business
Managed Services
Managed Services
At PANTHEON.tech, we've had over a decade of experience with handling our own high-profile software development projects. Our project managers have spent years improving and polishing their skills in order to deliver high-quality results within a reasonable time frame.
Now time has come to share the knowledge.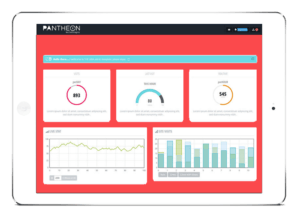 What do we offer?
Taylor made
Projects tailored exactly to suit your needs
Experience
Years of cooperation with some of world's major telco companies
Track record
A track record of projects designed and implemented in accordance to our partners' highest standards
Skilled managers
Skilled project managers with years of experience mainly in the U.S. R&D sector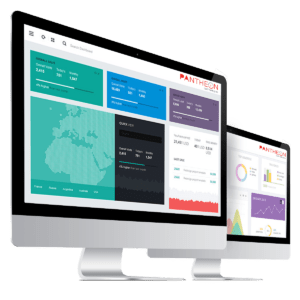 What's in it for you?
Consulting & designing
Consulting and project designing skills: the industry's very best will be at your disposal
Professionality
Our skills with requirements engineering: Thanks to our experience, we can exactly define a result that will precisely suit your needs
Curbing costs
Curbing costs: Optimizing your project in accordance to your very needs eliminates the costs which might be generated by a rising feature creep
Viable product
Minimum viable product: Synchronizing our project design's outline with your defined needs is the best proven way to eliminate unnecessary expenses
Flexibility
No need for keeping large staff, our experts can be allocated to your project design only when needed
Managed Projects
Managed Projects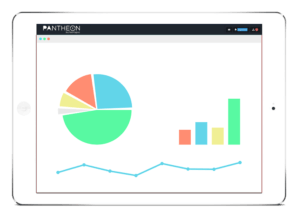 From drafts to implementation and to its reviews and support, we're ready to help your projects from the earliest stages to ensuring that everything works just fine.
Does your company have great plans with the Internet of Things, but too few experts to implement them? Awesome visions for networking, but lack of staff with very specific experience? Eventually, each and every company might encounter similar problems, and that's when PANTHEON.tech Management Services come into play.
We'll help you with your project from the earliest stages up until it's implemented and fine-tuned.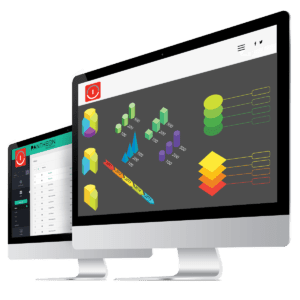 PANTHEON.tech is here to support you with
Project drafting
Specifying technical details
Designing a timeline that suits your needs
Implementation
Reviewing and adjustments
Post-project support
Which benefits will you enjoy as our customer?
Highly experienced project managers and developers with Project Management Professional (PMP) certification at your hand
Step out of your traditional domain: our management project consultancy services enables you to deliver top-notch projects exceeding your in-house skills
Optimize your costs through purchasing tailored services based on our long-term experience
Save time: acquire our skills at the very moment you need them and only for a time period which you specify
Acquire an experienced project manager who'll guide you through the whole project cycle without the need of a time-consuming hiring process
Tailored Trainings
Tailored Trainings
PANTHEON.tech provides Learning & Training services, which are a suite of state-of-the-art IT Education solutions. They enable enterprises to reduce costs, sharpen the business focus and deliver quantifiable ROI. We've also developed a system implementing a unique methodology for developing employee skills.
We deliver measurable business value through:
Customers leverage our project team's expertise in different technology and educational tools in order to develop custom application, ensuring tangible returns on investment.
Topics: Linux ODL, Unix
Research
Research & collaboration portal
Content
Content development and enhancemen
Education
Higher education consulting, development and testing service
Learning
Adaptive learning
Skill
Skill development
Learner
Learner analytics, dashboards and reports
LEARNING POSSIBILITIES
Workshops
We are a one stop shop for all business transformation, innovation and integration needs of higher education institutions. We develop analytical solutions, dashboards and reports that measure student learning engagement & effectiveness.
Advantages
Improved operational efficiency and collaboration
A series of systematical step-by-step knowledge bases
Beginner, Advanced, Expert, Master levels to differentiate how high you're aiming
A wide range of different platforms available
Your personal IT coach
On-site special trainings at the location of your choice with our IT expert, who will identify and help you progress in you IT skills. Private trainings for your entire team or department, delivered where it suits you best: be it your headquarters, a well-equipped training facility or a camping ground in the wild.
Advantages
Personal attitude with custom designed lectures
Tailored trainings to suit you and your team's needs
Train 6 to 8 employees
Train at your office, our training venues or wherever it suits you
A cost-saving option that eliminates your travel costs
Online learning
Off-site virtual learning is a real-time, online training lead by our experts. Virtual trainings offer a flexible, as well as affordable, solution for companies and individuals, allowing you to participate from your home or office.
Advantages
Instructor-led, real-time trainings unbound by geographical restrictions
Virtual environment enables global teams to easily train together
Lectures with highly flexible timing
Innovative e-Learning solutions that accelerate business outcome by improving employee skills
Eliminates travel expenses
We love what we do and have more than 15 years of experience.
Thanks to their unique know-how, our engineers are among the best on the market. Guaranteed.
We believe in building a healthy business relationship with clear and fair communication.
Pantheon won't let you down. We offer additional support to enable your smooth progress.
The pace of development in network services is ever-increasing. To keep up with your competition, or even be one step ahead of them, you need to adapt fast. So why not join powers with the trendsetters?